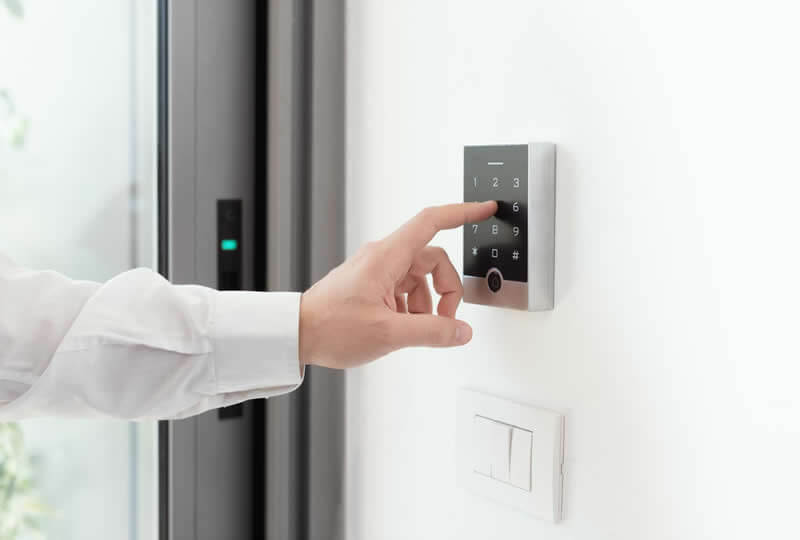 Intrusion Alarm Systems
An intrusion alarm system can help protect your business from theft and trespassing. A well-built alarm system is a deterrent to these crimes and offers peace of mind that your commercial or business property is safe. NT designs and installs integrated alarm systems for commercial properties and businesses of all sizes. Whether you are a small retail establishment or a large industrial facility, our fully customizable systems have been designed to adapt to the specific needs of your business. We utilize advanced technologies to increase your security while simplifying your security structure to maximize usability and customization. We will develop a fully customized system to fit your exact needs. Need zone-specific protection? We'll create "sub-systems", as well as supervisory services for your alarm system, notifying you if the system is interrupted and providing monthly data reports.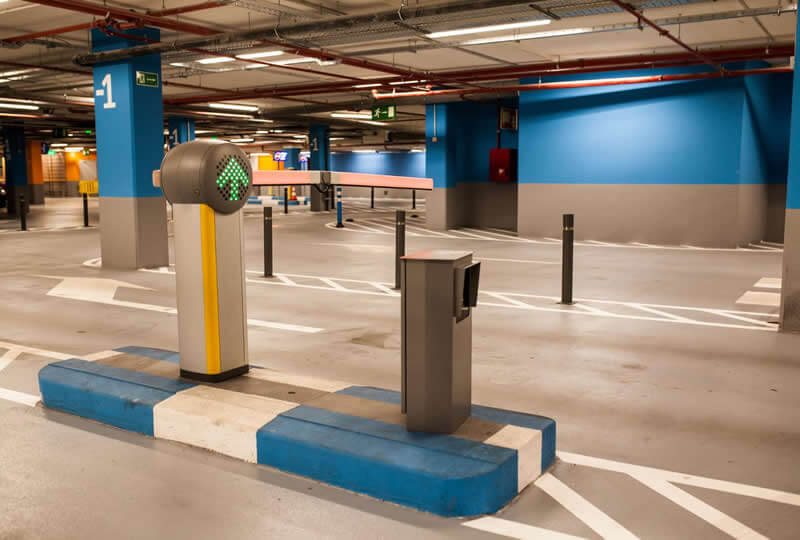 Parking Systems
Parking security can be expensive and cumbersome. As security technology becomes more automated, you can avoid employing a parking attendant while increasing security and improving the user experience. Our parking control systems utilize industry-leading technology and equipment to meet the revenue and security control demands of a self-park operation. We always use equipment that is resistant to environmental wear and tear from extreme weather like wind, heat, cold and any precipitation. We provide parking gates and parking control systems, including remote access and intercom systems. Our team can configure these systems with several different entry options, including license plate recognition cameras, toll tag readers, and IR. These parking control systems include loop vehicle detectors which can activate automated barrier gates, counting devices, and interface with ticket dispensers. NT can also service or modify an existing system in need of maintenance or upgrading.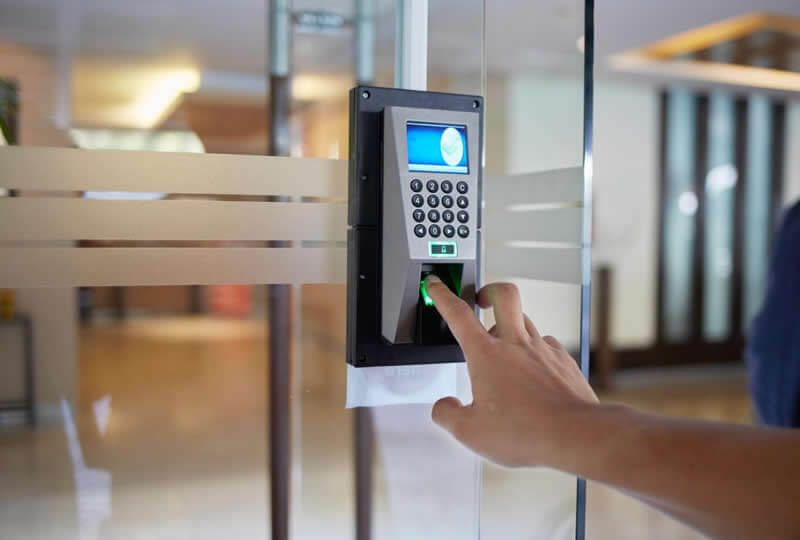 Access Control Systems
Access control systems are about more than just controlling who can enter or exit a space. These systems are also an important component of well-laid safety and security plans and procedures. Knowing where your employees are during an emergency can help you manage an organized response. Access control systems can help you supervise and track the people entering and exiting your facilities. NT's advanced access control systems range in sophistication from a stand-alone door keypad to an integrated badge system encompassing an entire office building or multi-structure site. We work with some of the top access control manufacturers in the security industry to provide reliable and user-friendly card readers, keypads, magnetic locks, and electric strikes. Many of the access control software packages we offer include video imaging, door monitoring, and access scheduling. We can combine our access control technology with our other security systems to form a complete, unified platform for top-of-the-line security. NT's team of experts can also test, service, and upgrade your existing system.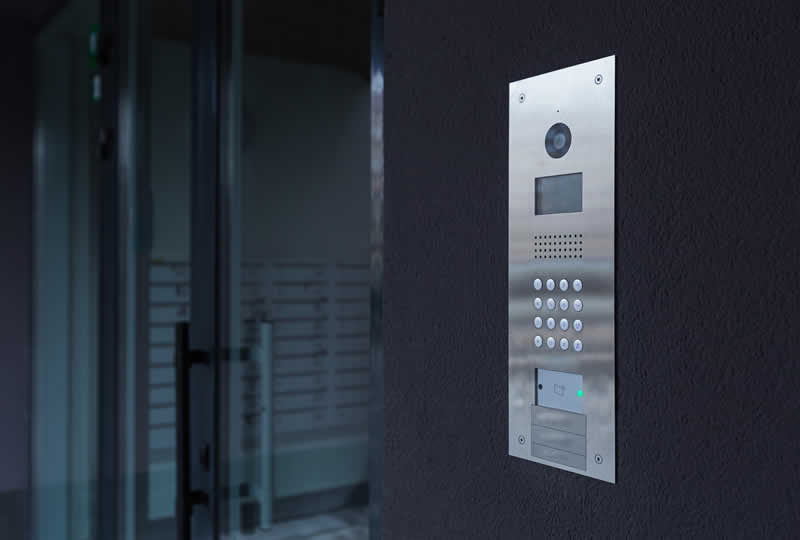 Intercom/Emergency Phone Systems
When it comes to the functionality of your workspace, communication is critical. Easy, accessible communication throughout your business can boost productivity and encourage transparency of mission. A strong communication system is also critical to the safety and security of your site, which is why many of our other security systems integrate intercom systems and emergency phones. From small shops to large campuses, we can design a system that meets your communication needs. NT technicians install intercom and door entry systems to establish convenient communication at crucial security points. We employ advanced emergency phone units that are highly visible and vandal-resistant, connecting users instantly with emergency services. We can integrate our communication systems into existing parking gates, garage entries, multi-tenant spaces, and office entry zones.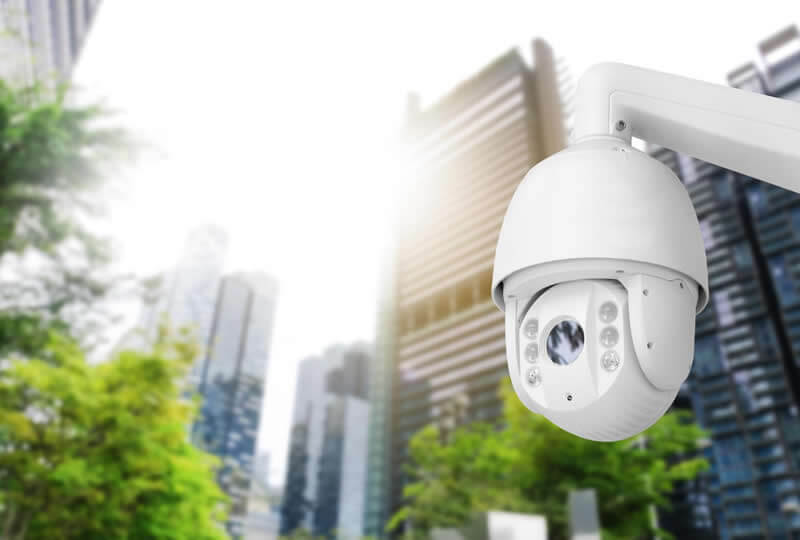 Surveillance Cameras and Security Systems
Surveillance cameras are a valuable part of business security systems across many industries. With eyes on your entire operation all at once, you can quickly assess the moment-by-moment operational needs of your business and make informed management decisions. We offer both analog and IP-based video surveillance systems that can be integrated into our other security systems as well as an existing system already at your site. Our technicians are qualified to service these systems and perform stringent security tests to ensure your commercial property is fully protected. Whether you need a single camera to monitor your only point of sale (POS) station or hundreds of cameras to cover an entire commercial site, NT has the experience to design a dynamic system that puts eyes where you need them.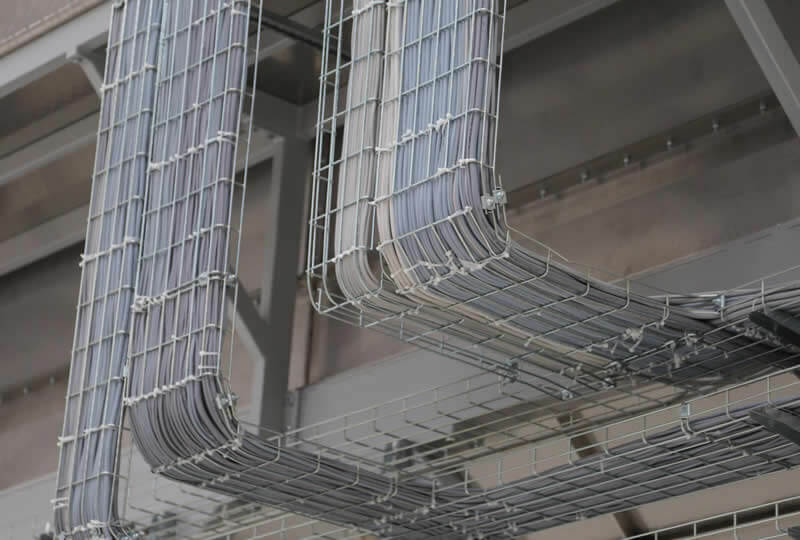 Structured Cabling
As the modern workplace demands the use of more and more technology systems to stay on top of the competition, structured cabling services have become an essential infrastructure need. More technology does not have to mean a disorganized tangle of wires and cables. We provide structured cabling designs, installations, services, and support for businesses of all sizes. Our qualified, skilled technical team is experienced in neat, organized installation. We utilize quality materials to ensure consistent functionality and to maximize the longevity of each installation. We hold ourselves to a superior standard of organization, labeling, and structuring to facilitate ease of use and repair. Our skilled technicians customize every installation to fit seamlessly into any location while meeting state and local compliance guidelines. We can establish cabling from the ground up at a new site or come in to update or re-organize old, outdated, or messy cabling already at your location. We can meet virtually any and all structured cabling needs.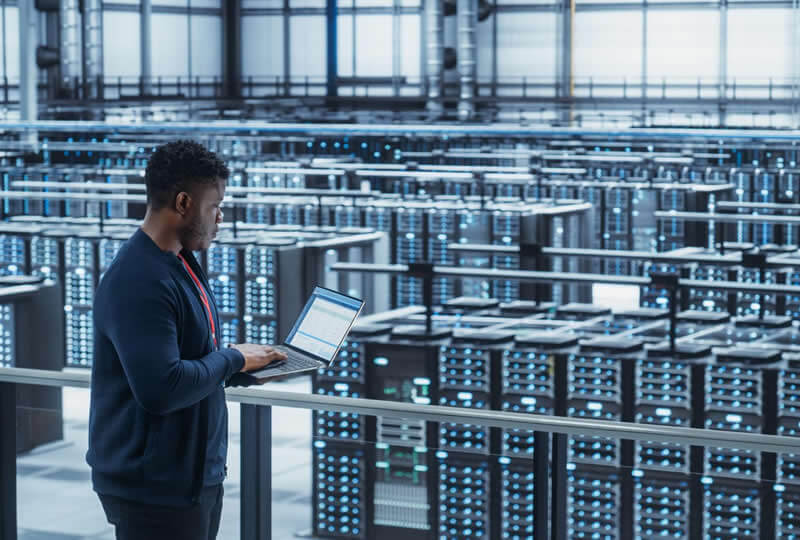 Networking and IT Infrastructure
Our skilled technicians can design, install, and manage your business IT infrastructure to ensure it runs securely and smoothly. NT's experienced engineers can manage the installation of complex cabling, server racks, networking devices, and more. Creating a reliable and secure network with a customer-centered approach is the key to a highly efficient technology infrastructure. Utilizing a comprehensive technology system designed with your needs in mind can maximize the usability of your system. Our networking and IT infrastructure solutions can be fully customized to advance your business goals and increase productivity. We offer security, data backups, performance tuning, system reviews, upgrades, and reporting and consulting services. From full tech rollouts to system upgrades and troubleshooting, we have proven solutions for your tech needs. We also offer cybersecurity consulting to help safeguard your business from growing digital threats. Our software solutions can monitor and protect your network and data with backups and disaster recovery plans.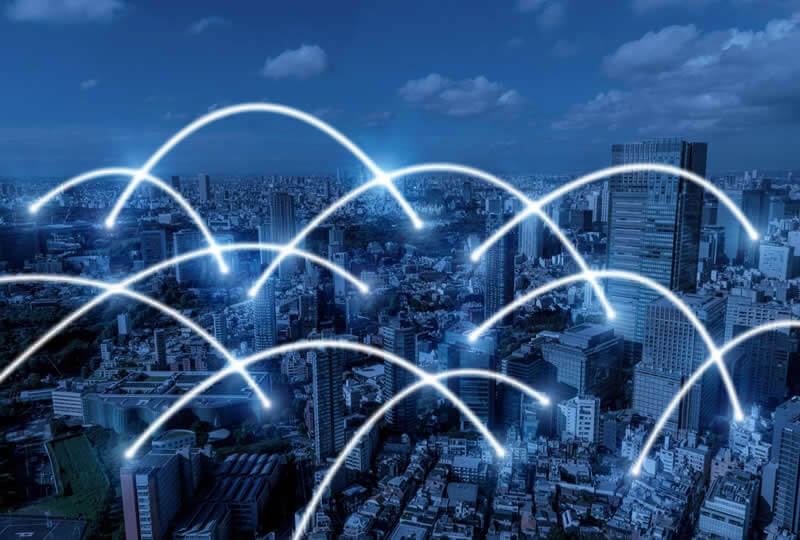 Cell Signal Booster Solutions
Cell signal and Wi-Fi dead zones can be a source of major frustration that decreases the productivity of your workspace. With more and more business transactions occurring online and via cell phone, having a reliable connection is a non-negotiable in the modern workplace. The expertly engineered booster systems we use can strengthen mission-critical areas of your in-house infrastructure to increase speed and maximize productivity. Our experts conduct onsite surveys to assess your cell signal and Wi-Fi speed to determine potential problem spots and areas for improvement. During a thorough, in-person site visit, we can troubleshoot and develop a comprehensive system to boost performance. We are a certified seller of some of the industry's most trusted cell signal booster manufacturers and products. Whatever your application, we can make customized recommendations for any space to ensure you get a strong signal where and when you need it.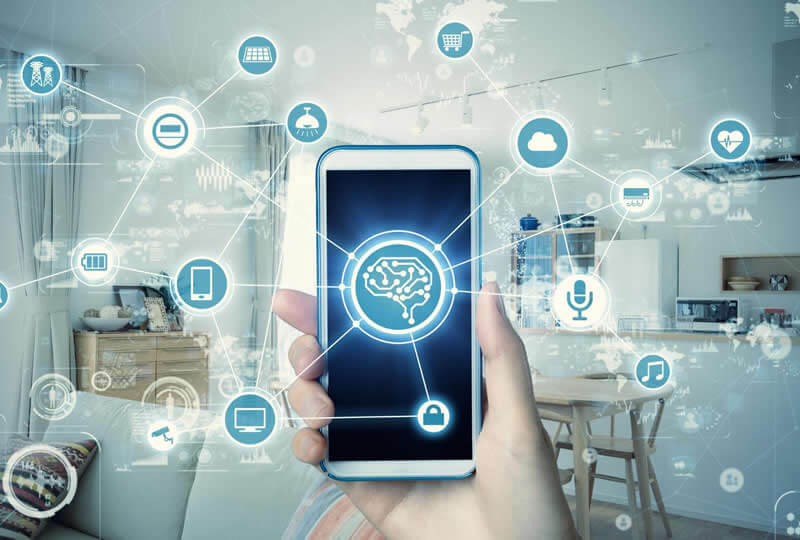 Phone System Design
A connected workforce is an empowered workforce. Our technicians can install, configure, and manage an effective phone system at your commercial, industrial, or office site. The systems we offer provide seamless communication to those inside and outside your network. NT has experienced phone system technicians who understand the technology we provide and can help you customize this technology to be as beneficial as possible. The level of complexity required in a phone system will vary greatly depending on the purpose of the phone system in your business. From the simplistic needs of a small shop to the complex needs of a call center or help desk, we can help you get the most out of your phone system. Our communication solutions can be fully customized to meet the stringent needs of even the most fast-paced environment.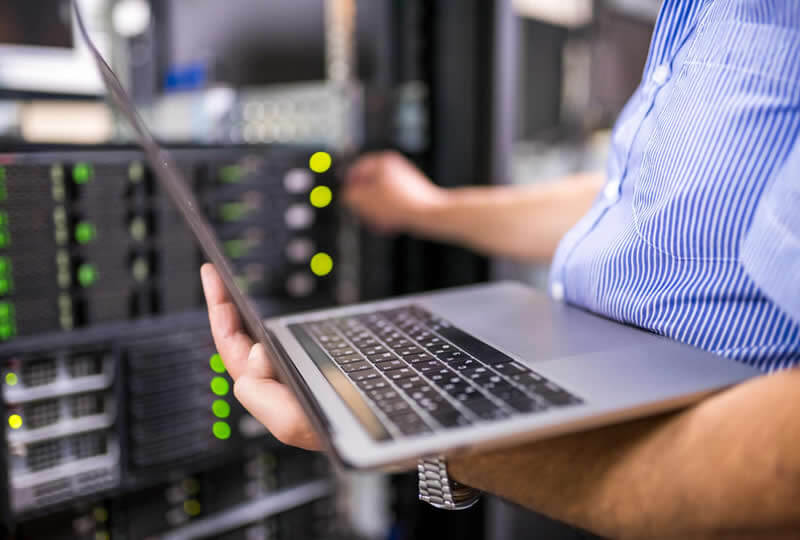 IT Managed Services
Our high-value systems and services do not end after installation. Our team of IT experts can also provide ongoing management of your IT systems for a more personalized service experience. Our IT managed services are a great way to improve your operations, reduce costs, and promote a consistently reliable infrastructure for your business. When we handle IT operations, you can spend your valuable time focused on running a successful business. Our tech solutions can help you resolve IT issues swiftly, stay on the cutting edge of developing technologies, and maintain a high level of operation for critical IT infrastructure. We will manage your day-to-day network tasks and diagnose and repair network issues with robust infrastructure reporting. Our experts can also run security screenings, provide user support, perform data backups, and implement regular performance tuning. IT is constantly evolving to keep up with the demands of the modern digitized world. When you work with NT, you can rest assured that your IT system delivers high-value service now while also planning for future growth.